WLCU Distinguished Achievers Awards Night 2022
By Jacqui Willing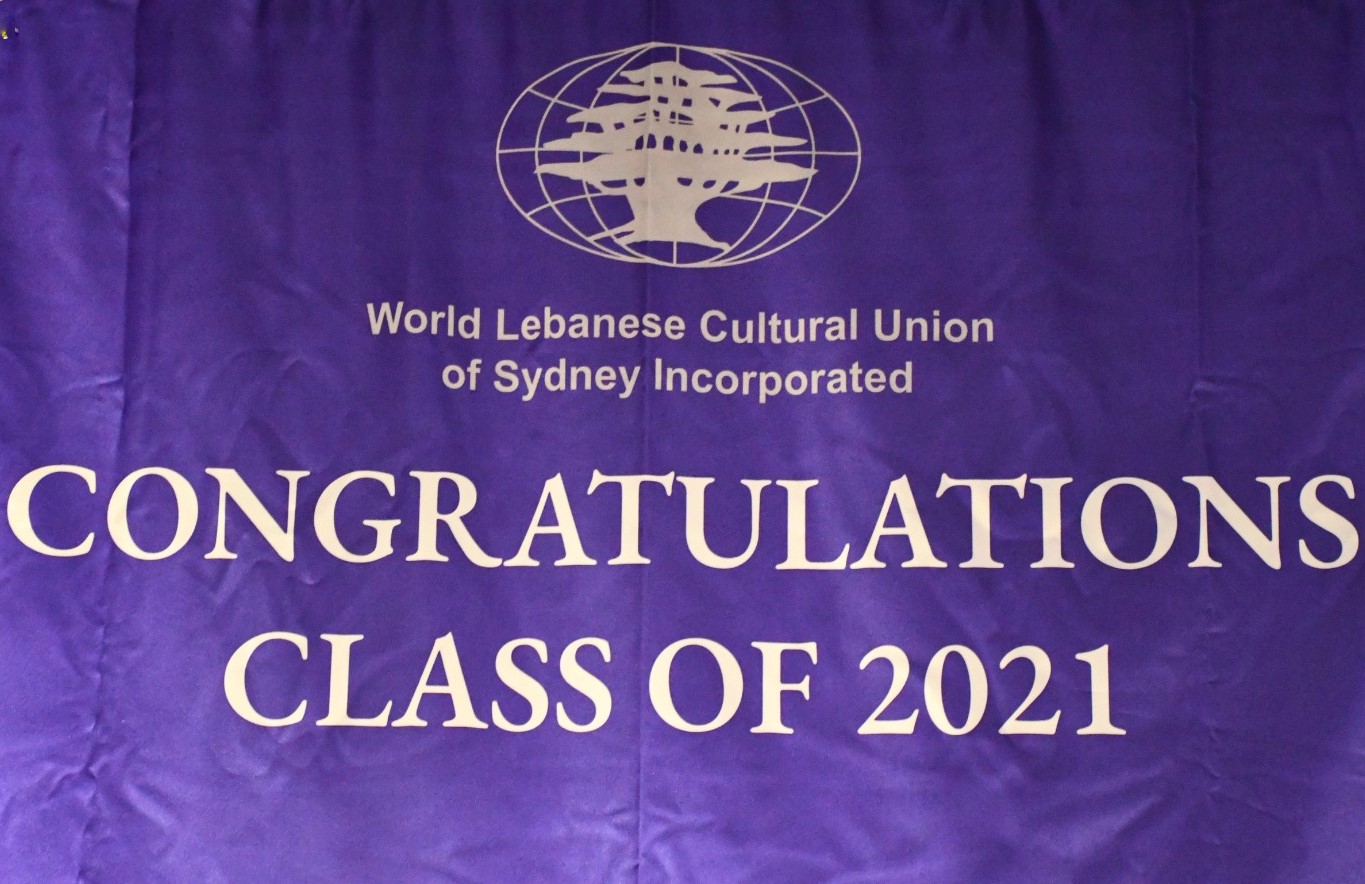 On Thursday 7th April 2022, the World Lebanese Cultural Union Sydney hosted its HSC Distinguished Achievers Awards night event at the University of New South Wales Roundhouse.
It was a joyful night as the Lebanese community came together to celebrate the achievements of our 37 young 2021 High School Certificate and International Baccalaureate graduates.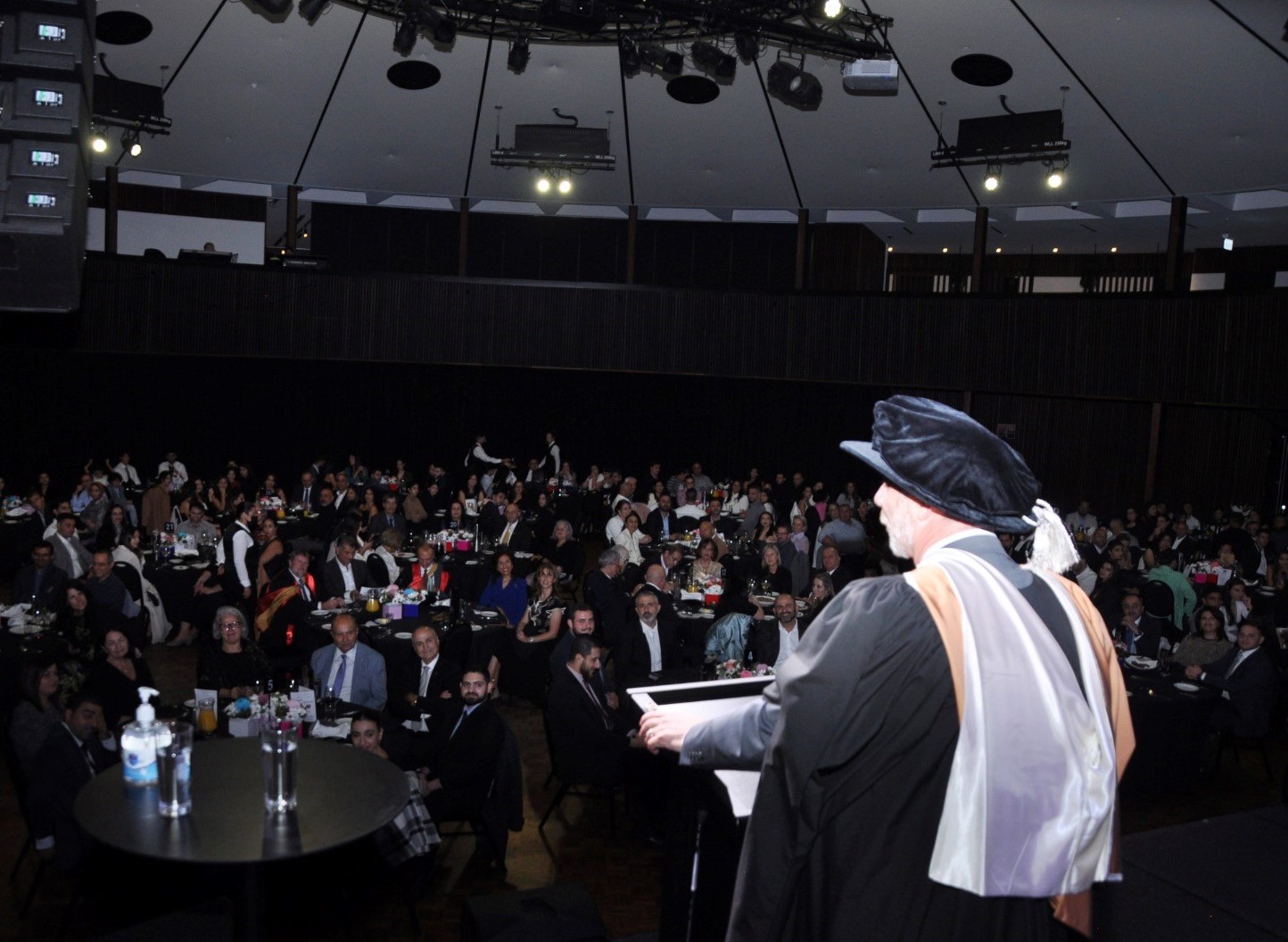 Not only did these students achieve extraordinary academic results in their final schooling year with Australian Tertiary Admission Rank's (ATAR) that exceeded 90, but they also outperformed as all-rounders. Among the award recipients there were nationally ranked athletes, competitive debaters, community and charity volunteers and school leaders.
Given the ongoing challenges the pandemic has caused during 2020 and 2021, these students have displayed outstanding resilience as they endured disruptions to their education during lockdowns and government restrictions.
The evening began with a warm welcome from the two Masters of Ceremonies, WLCU Youth Committee President Cedric Barakat, and Vice President Mia Chaaya. Proceedings then commenced with an opening address from the UNSW Dean of Engineering, Professor Stephen Foster. Impressing the value of education upon the room, Professor Foster empowered the young award recipients to recognise themselves as leaders with bright careers and futures ahead.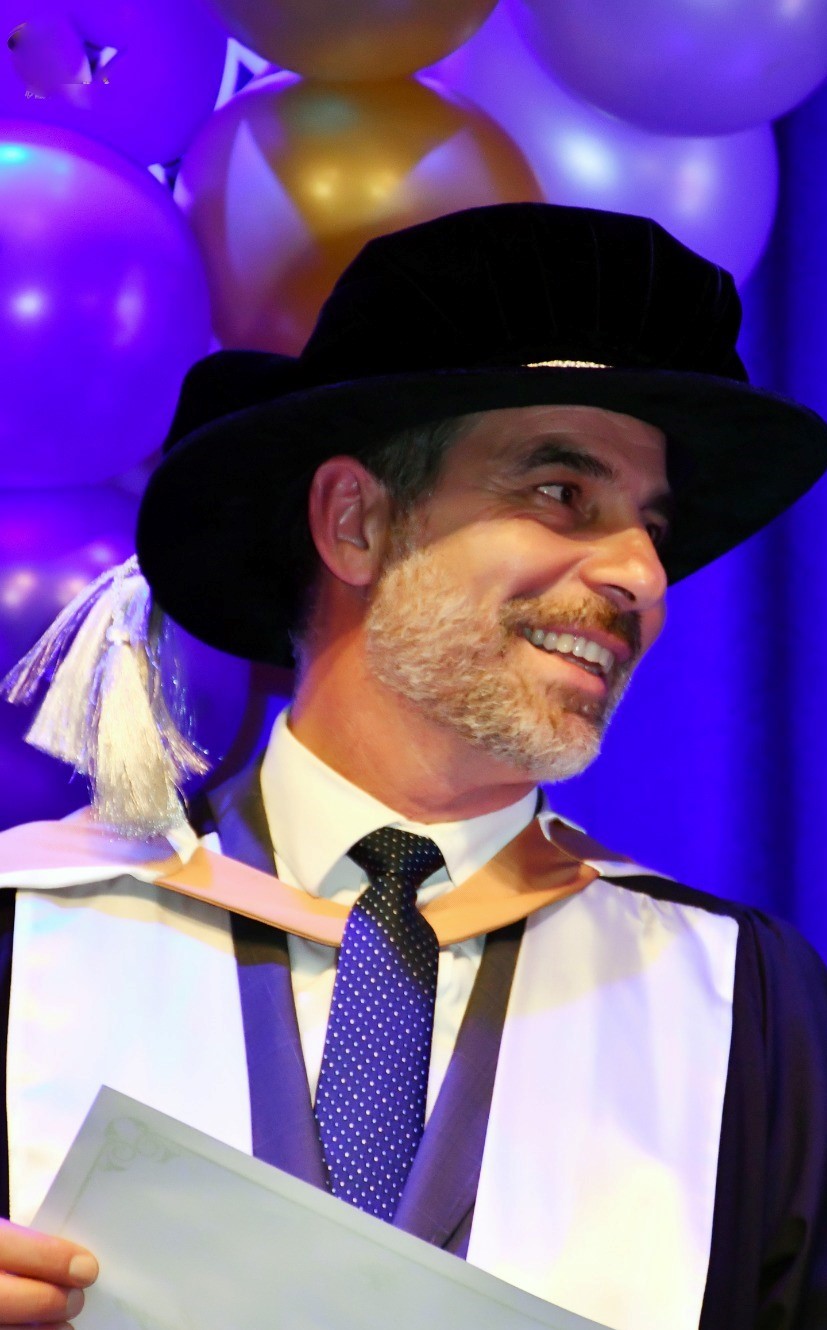 Following this, another honourable guest, Mr Jihad Dib MP, Member for Lakemba, entertained the room with his quick wit and meaningful reflections on the power of community support.
Sincerely thanking the families and friends that have supported the students through their studies, Mr Dib encouraged an attitude of gratitude for the opportunities and privileges we have all been afforded.
Such wise opening remarks from two significant community leaders gave the young award recipients plenty to discuss as they were marshalled side stage, and many met each other for the first time.
On stage presenting the awards in their UNSW regalia were Professor Stephen Foster, Mr Jihad Dib MP, and Dr Shane Geha, UNSW Adjunct Professor and WLCU Sydney President.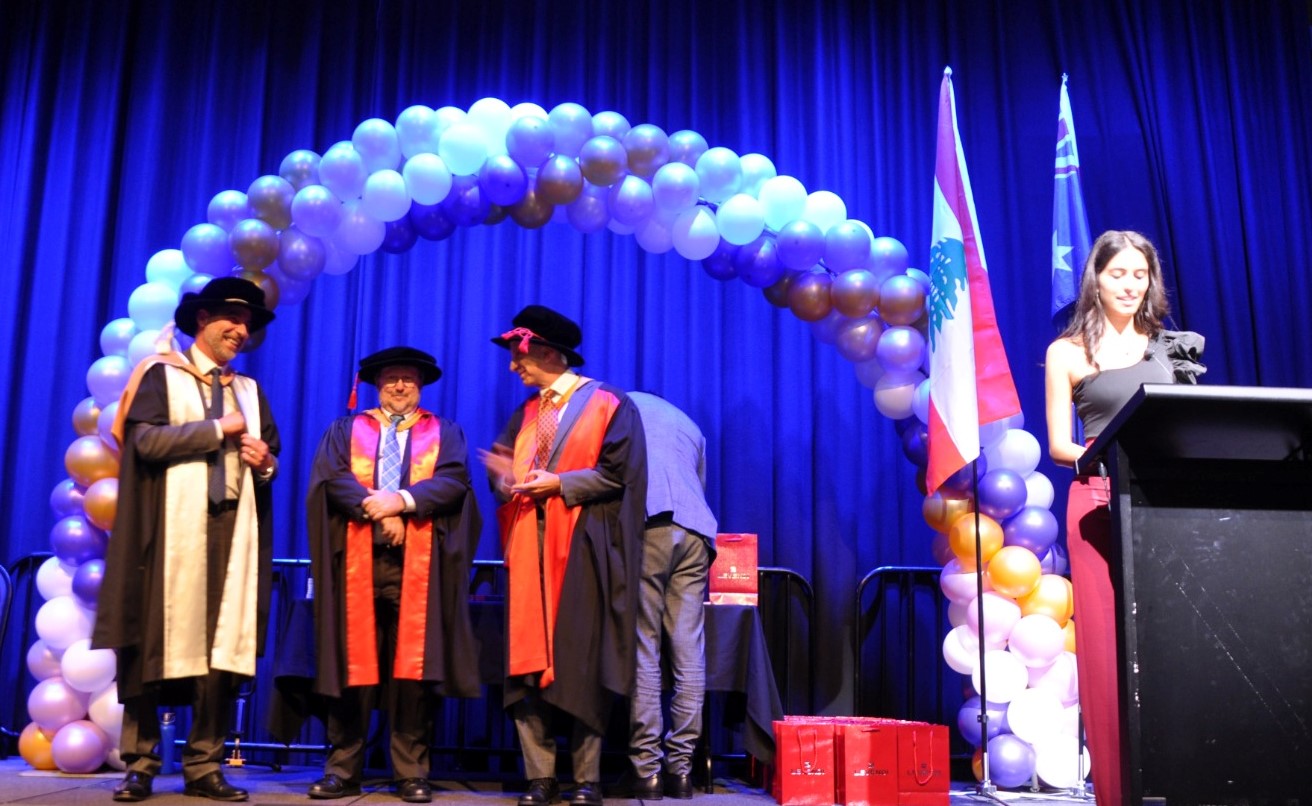 The group of graduates received a Certificate of High Commendation, a copy of Khalil Gibran's book, "The Prophet," monetary awards and a specially minted, sterling silver, engraved WLCU coin kindly crafted  by our supporters at Levendi Jewellers- brothers Panos and Mike Levendi . These gifts were presented by sponsors Arab Bank, Binah Group, Positive Investment, Hannas Group, Alspec Aluminium and Tempe Tyres as well as the WLCU World Vice-President Sheikh Joe Arida and GRC President for Australia & NZ, Sheikh Michel Douehi.
Delightful jazz songs were performed by the talented band and gifted vocalist Sarah Abouhamad Davies as the room enjoyed their delicious main course.
Throughout the evening, the WLCU Youth Committee sold raffle tickets for great prizes donated by generous WLCU sponsors, including a Mont Blanc pen valued at $610, a Lebanese wine hamper, an iPad, a Vittoria Coffee hamper, two Manoosh Pizzeria gift vouchers and two iPad keyboards and charging ports. Raising over $6,000 from generous patrons, $48,000 from our wonderful sponsors all net proceeds will go directly to assisting those in Lebanon who require food, medicine and other basic necessities.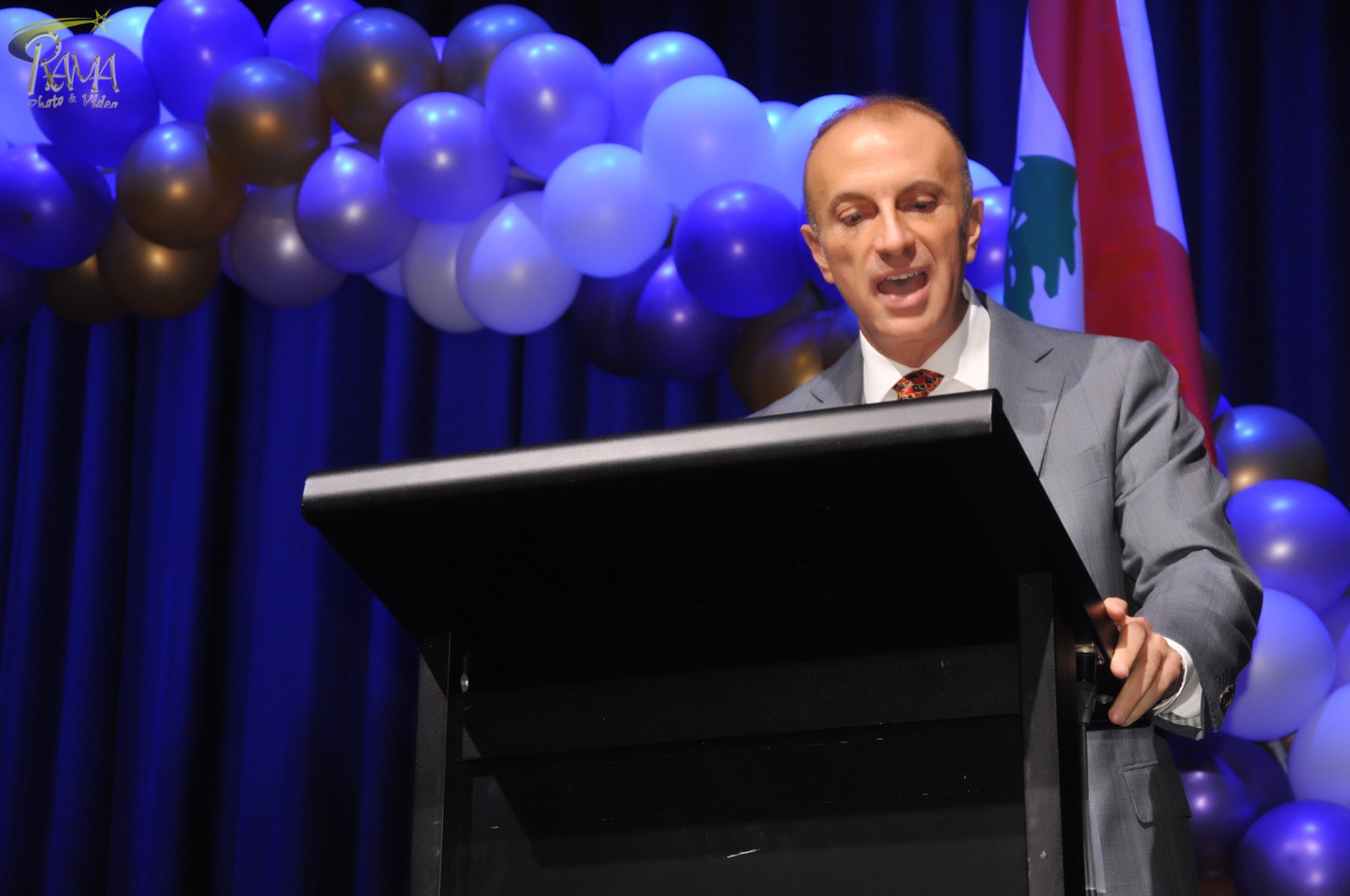 WLCU Sydney President, and a wise mentor to many of the young attendees, Dr Shane Geha, was then invited to address the audience. Showering the graduates with well-earned praise for their achievements, Dr Geha went on to explain his top tips for success to a room of eager listeners.
Finally, Lebanese-Australian comedian, Sam McCool took to the stage for a short stand-up comedy set and an insightful Q&A on his unique life story and perspective, conducted by WLCU Executive Member, Paul Shalhoub. McCool had the room in stitches with his original humour written specially for the night's occasion.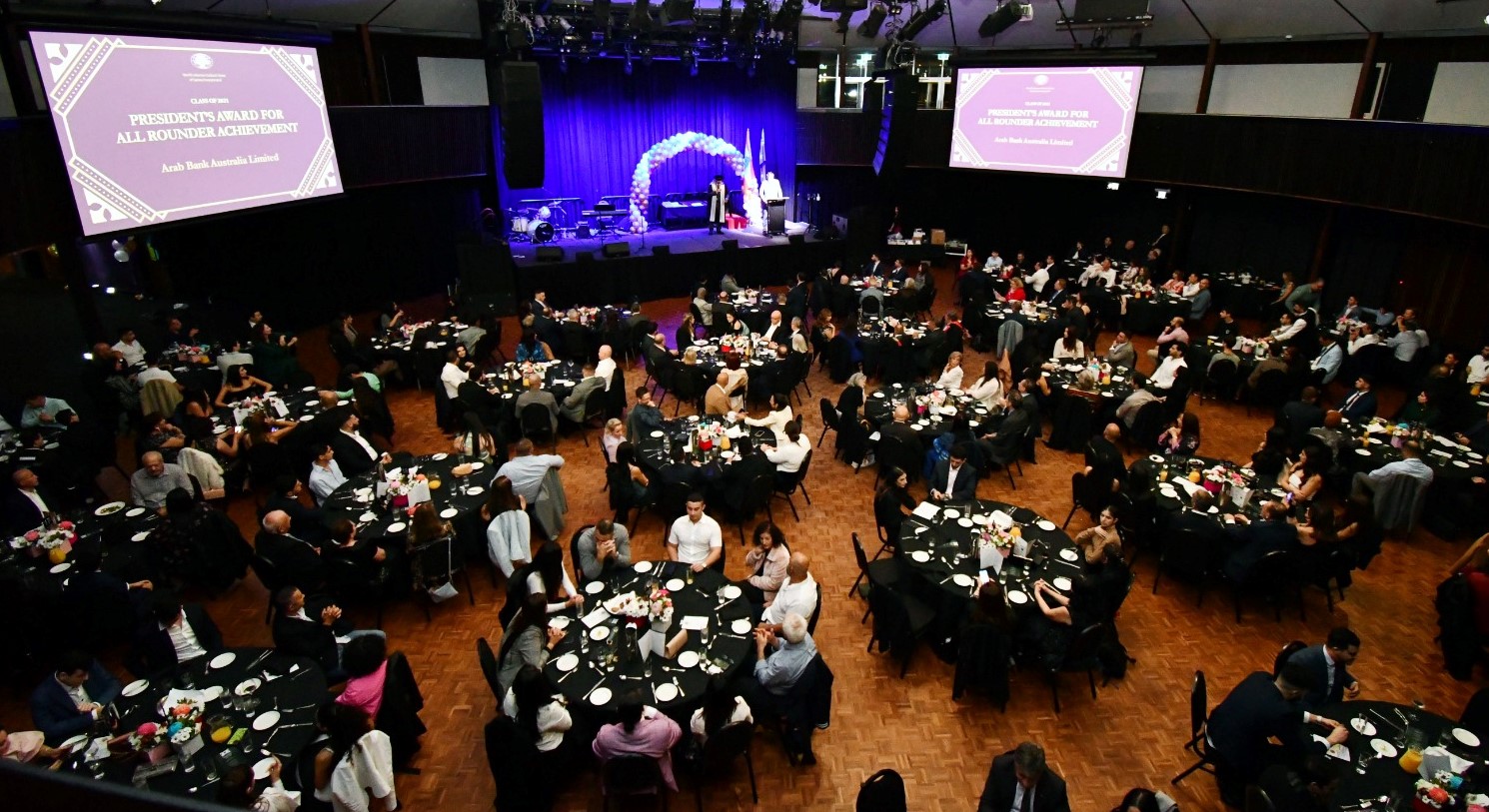 By 10:30pm, the 2021 graduating class had been truly celebrated with an exceptional first HSC Distinguished Achievers Awards event.
On behalf of all WLCU members, we wish the recipients the greatest success in their pursuit of excellence in career and life over the years to come. We are incredibly proud of the accomplishments of these young Lebanese Australians and look forward to celebrating them annually.