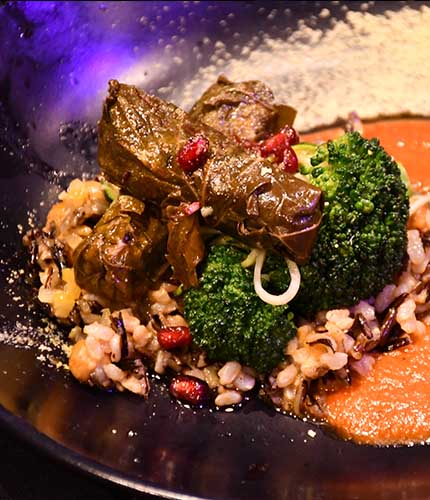 Culture:
Culinary
There is no greater way of immersing into another culture than through food. Among many things, the Lebanese culture is synonymous with creating a culinary experience through its mezza dishes, to sweets and coffee.
Many dishes can be time-consuming and for that, we will be "extinct" within two generations. As we pass on the Arabic language and the Lebanese dialect to the next generation, it is essential the knowledge of intricate Lebanese cuisines are available and can be replicated.
Dishes can define a village of Lebanon or even be adapted to cater for the diaspora's new land. There is more than one way to mix a bowl of tabouli and each way reflects access to ingredients and local taste. The WLCU would love to hear from you, tell us about your recipes, cooking tools and experiences.
Contact Us
We'd Love To
Hear From You
Tell us more about you and your work. We'd love to hear about how people are preserving and innovating culinary culture.