The Inaugural Rome Comes To Lebanon Event 2022
By Richard Mitry
The evening of 25 June 2022 saw guests at Doltone House Sydney transported to another era at WLCU Sydney's Inaugural Rome Comes to Lebanon Event.
The event commemorated over 700 years of Roman rule in Lebanon, a period which saw six Emperors come from our great Lebanon. In doing so, we celebrated the Roman and Lebanese cultures and the way they have evolved together.
The colours red, green and white (being the colours of the Lebanese and Italian flags) as well as Tyrian purple (originally from Tyre and prized by the Romans as a luxurious dye to colour ceremonial robes) adorned the outfits of many of our guests at the event.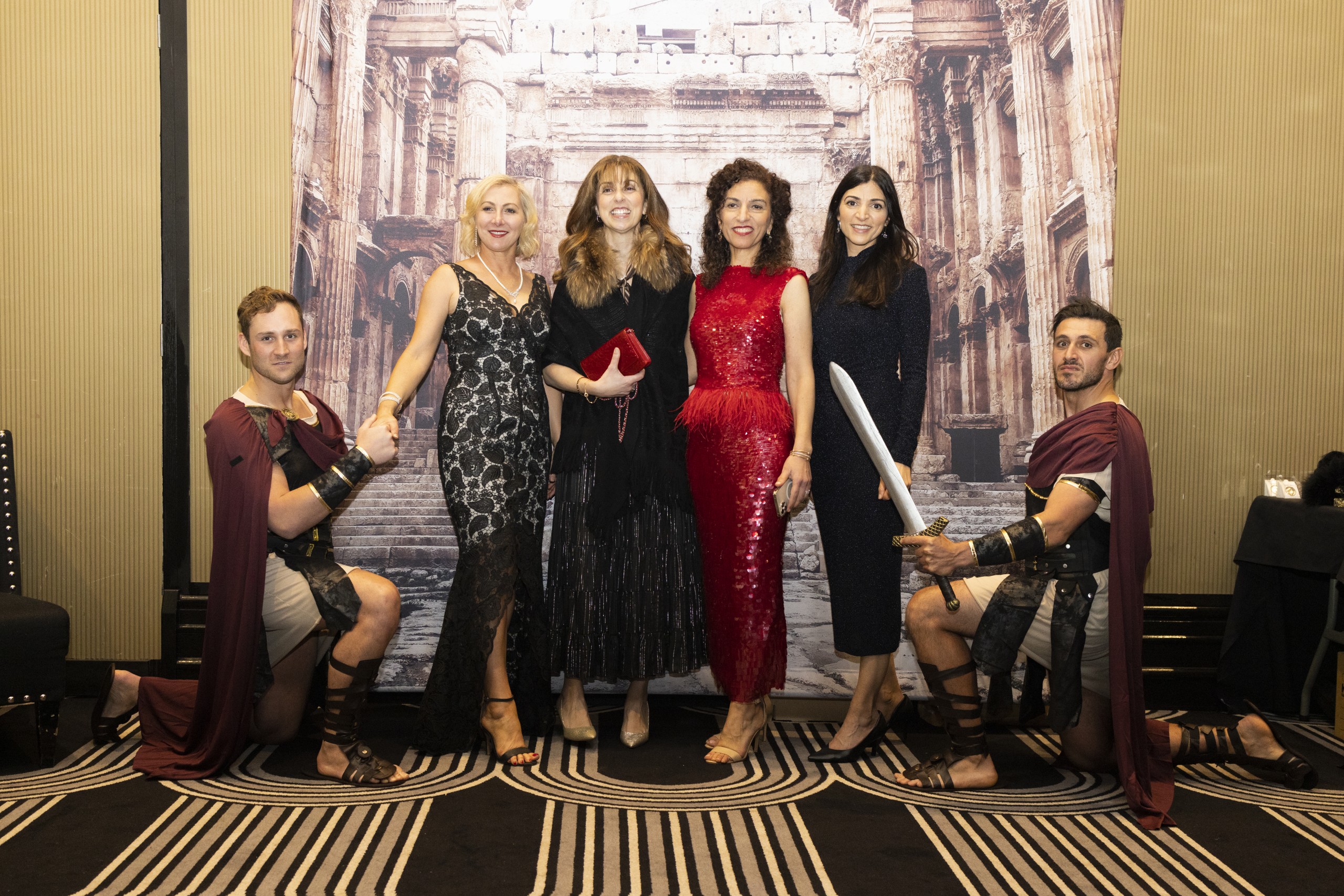 From the moment they arrived, guests were confronted (and photographed) with two Roman soldiers, as they indulged in some traditional Roman and Lebanese canapes (think stuffed dates and vine leaves) and more modern Italian and Lebanese drinks (Almaza beer and Italian wines).
Before long, the event's brilliant masters of ceremony Cedric Barakat and Mia Chaaya (respectively President and Executive Member of our Youth Committee) introduced Amelia Farrugia, an internationally acclaimed soprano vocalist, to kick off the event. Within seconds, she captivated the room with her spectacular voice in what was truly an intimate and inspiring performance.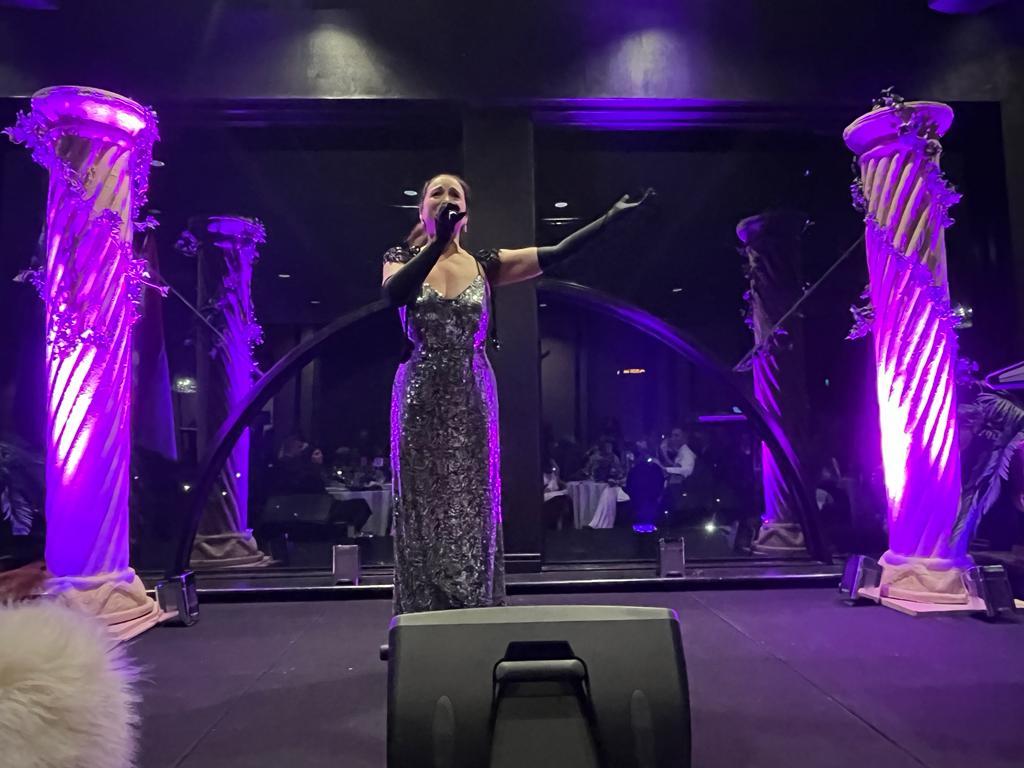 By the time she was finished with her first performance, guests started to enjoy some traditional food (including kibbeh nayeh, and gnocchi), the fine notes of the infamous Lebanese wine of Chateau Musar, and Italian, Lebanese and a selection of Callington Mill Whisky from Tasmania (owned by our wonderful supporters the Nicolas and Ibrahim Families)
During this time, guests purchased Raffle tickets, the proceeds of which were all earmarked exclusively to aid those in our homeland, Lebanon. Guests who purchased three or more received a replica Roman coin – the originals of which (thousands of years old) were able to be seen by all in the room!
After our delicious mezze and entrées, we were taken on an incredible journey to another world as  two Roman soldiers acted out on stage a powerful scene from Shakespeare's Julius Caesar.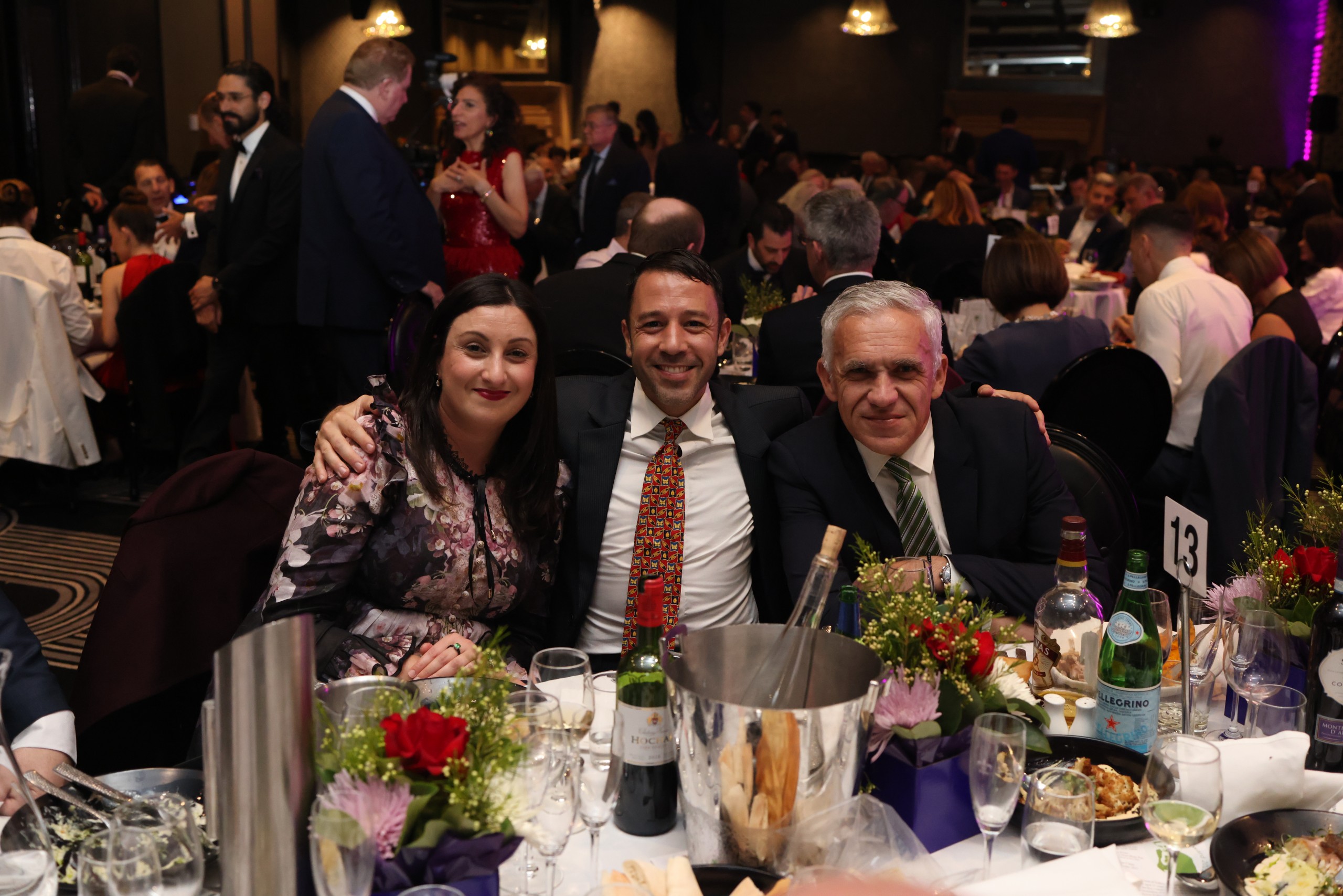 The atmosphere at this year's inaugural Rome Comes To Lebanon Event was simply magical. Guests were happy, social, enjoying the entertainment and learning about our wonderful Lebanese heritage. WLCU Sydney's President Dr Shane Geha gave a brilliant address, which took us through the historical connection between the Roman Empire and Lebanon and left a sense of inspiration to explore that connection more.
By this time, a very creative take on Samkeh Hurra (with a delicious Barramundi fillet) with an alternate meal of Roman-style quail made its way from the kitchen and, needless to say, did not last long on the tables!
Ms Farrugia then again filled the room with her glorious voice, including the performance of a piece from Phantom of the Opera and a renowned favourite from Bocelli which captured many hearts on the night. How lucky we all were to have her with us on the evening!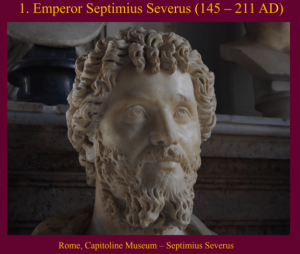 This led to an interview between Dr Geha and Dr John Whitehouse, a lawyer and archaeologist who is also a Roman history scholar. Dr Whitehouse took us all through the history and role of the six Emperors who came from Lebanon, including some very intimate details of their lives and the impact they had.
We then learned about the significance of Baalbek to the Roman Empire – structures which have survived the test of time and adversity and still able to be admired today.
Dr Geha and Dr Whitehouse concluded with discussions of the Law School of Beirut which was founded around the first century AD and was the Roman Empire's preeminent centre of legal theory until it's destruction around AD 550. Dr Whitehouse spoke of the development of the Justinian Code and the impact it has had on the laws of many countries.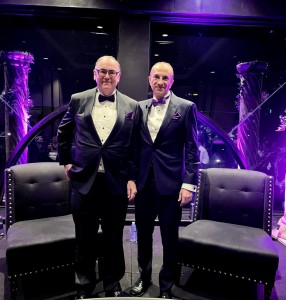 As guests reflected on that history, they were able to enhance their connection to both Rome and Lebanon by indulging in the two desserts – a rosewater-based "Stone of Baalbek" and a Sicilian lemon cake. Most had one… the author had both! Absolutely sensational.
During the night, we were able to raise some much needed money for those less fortunate in Lebanon, with proceeds from entry ticket sales, donations from our many sponsors of the evening, raffle tickets and auction sales making a contribution.
It was a fantastic night, and we are very grateful to our sponsors and guests for making it such a success. Everyone left the evening having enjoyed a wonderful Gala Event, learning some interesting facts from our homeland, and being even more proud of our Lebanese cultural heritage.