En Route to Beirut 2021 Gala Event
By Miriam Khoury
On the balmy Saturday evening 11 December 2021, The World Lebanese Cultural Union of Sydney were finally able to host their annual gala dinner, En Route to Beirut.
It was a spectacular soiree that hosted lovers of Lebanese culture and took them on an adventure around our dear Lebanon. Guests were welcomed upon arrival with a glass of Lebanese bubbles Mersel LebNat Pet Nat Gold 2020, and were ushered into the venue by a spectacular traditional flute player who transported us to the shores of our beloved Lebanon.
The evening's event was held at Doltone House's Darling Island venue in Pyrmont where 370 guests were brought the sights, sounds and flavours of Lebanon.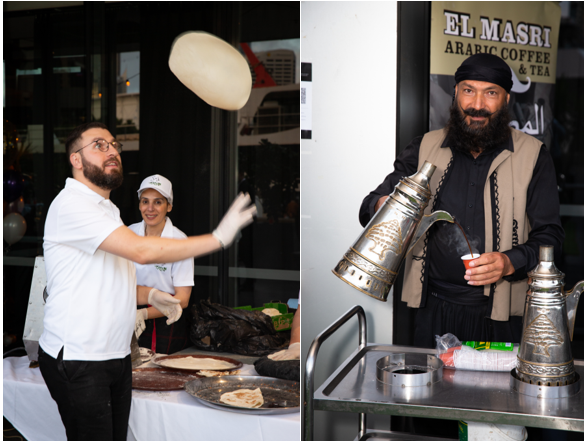 The gala was hosted by the wonderful Master of Ceremonies, Werrdan Khoury and he escorted the guests on a trip around Lebanon to five majestic stops where they were able to capture a small taste of its treasures on our taxi tour.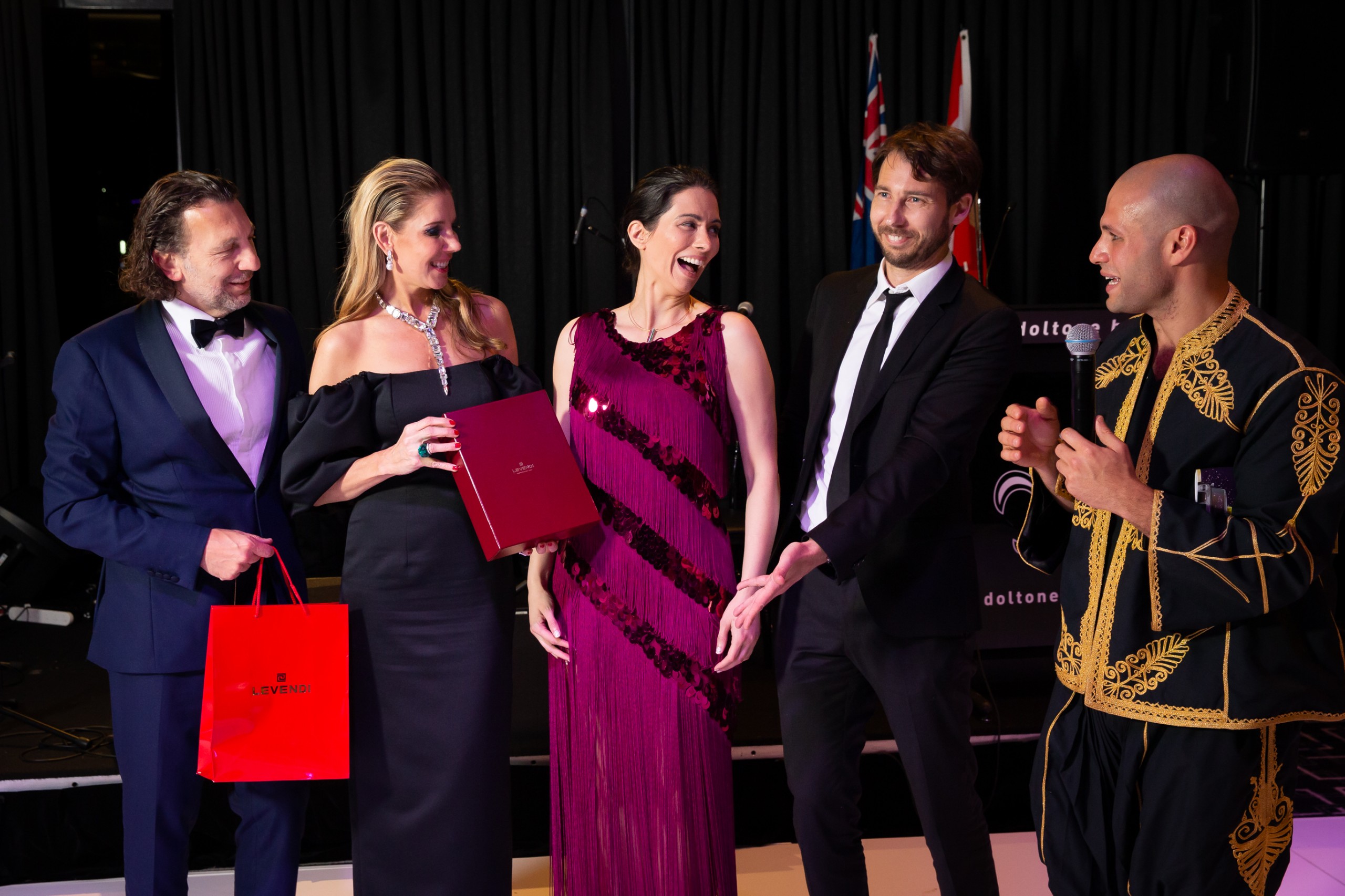 We had a number of spectacular sponsors who made the event such a success. ATM flowers provided beautiful centerpieces in the colours of our beloved Lebanon's flag. The Nicholas brothers' whiskey from the Callington Mill Distillery premiered their first-ever release, the Leap of Faith series. Vin Du Liban provided the Ixsir Grande Reserve Rosé 2019 and the Lebanese bubbles mentioned above. The showstopper wine of the evening was the famed Chateau Musar Red 2012, which was amazing.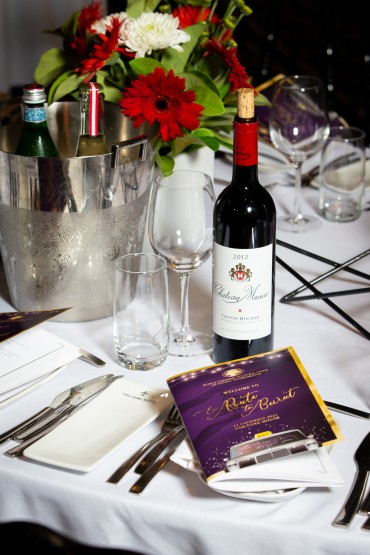 The vocal stylings of Sarah Davies and Yara BouKaram supported by LKachi Production, transfixed the guests throughout the event and also brought us all to our feet on the dancefloor to show our appreciation.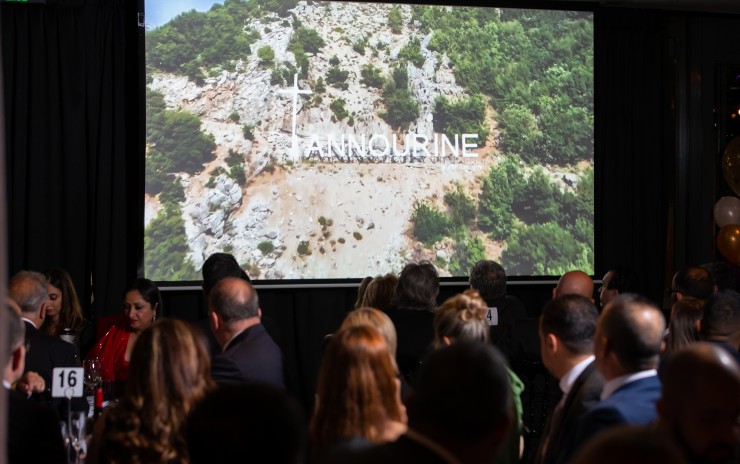 Our first stop on the 5 course degustation adventure was Tannoureen, where we celebrated the concept of hospitality through shared platters (mezza), sponsored by Alspec, Climatech and EI Australia. The mezza included baba ghanouj (fire roasted eggplant dip), Mekanek (sautéed lamb sausage, onions, pomegranate and pine nuts), Kishek Salad (yoghurt and burghul salad on sesame leaf ), Labneh Balls (chilli, za'tar, preserved lemon ) and Heirloom Beans (sauteed onion, flat beans, heirloom tomatoes ).
Our second course took us to Zahle in the Beqaa region, to enjoy a humble and hearty meal of Lahm Bi Ajin (Slow braised lamb with red pepper coulis on flatbread). This course was sponsored by Arab Bank Australia Limited (ABAL), Deicorp and Levendi Jewellers.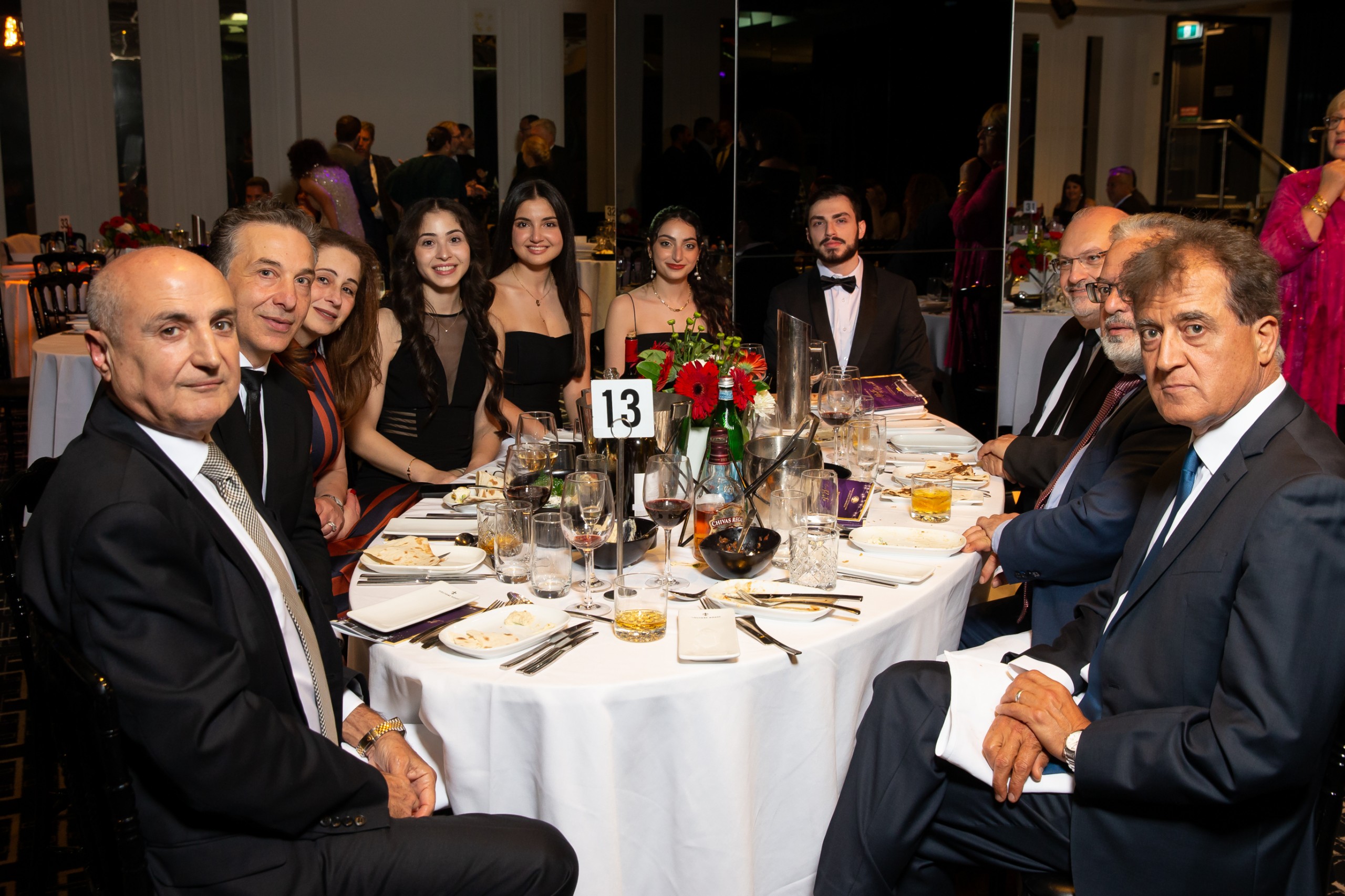 Our third stop took us to the ancient Byblos (Jbeil) which is recorded to have been first occupied in 7000 BC.  Here we feasted on a traditional dish, Molokhia (Chicken ballotine, couscous and Jute Mallow velouté). This delicious course was sponsored by Australian Community Villages, EG Funds and EG Property Advisory and Hannas.
As we traveled down the coast to Sidon for our fourth course, we were reminded of the humble fisherman. And so…when in Sidon, we ate Siyadiyeh! (Whiting, calms and burnt onion soubise sauce.) Sidon's destination partners were Jasara Constructions, Positive Investment Enterprise and TruBlu Beverages.
The final course took us to our last destination of the culinary adventure, the Lebanese capital, Beirut. Beirut is renowned for its bursting  metropolitan culture with a European touch. For dessert, guests enjoyed a Kanafeh Panna Cotta (with orange blossom Pashmak) an array of SeaSweets (Baklava and Marmoul) and we capped it off with Raqua Coffee (Rich Arabic coffee). This final course was sponsored by Urban Property Group and Vittoria Food and Beverage.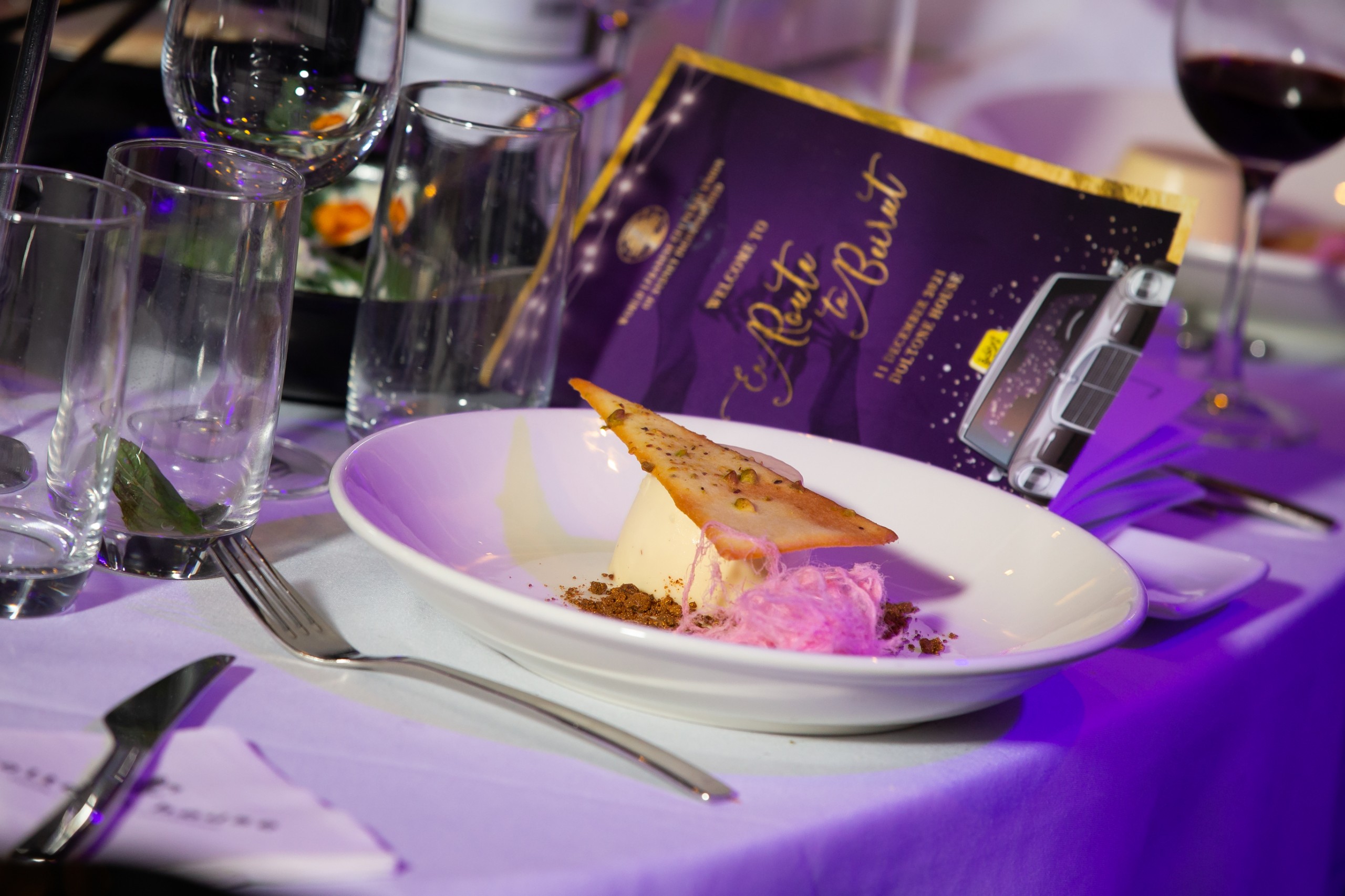 We were able to raise some much needed funds to help our Lebanon throughout the evening. The En Route Auction prizes were a Vittoria Coffee Package, an Escape Experience BMW 3 Series, four tickets to the Australian Ballet and four Opera Tickets. The Raffles prizes included a special pièce de résistance by Levendi, which was a special necklace designed for En Route to Beirut valued at over $20,000, a SiP Coffee & Cocktails package, Dinner at Icebergs, a special Callington; Mill Distillery gift, a Dinner for six at Doltone house, a hamper with olive oils, and a bottle of Ixsir Arak.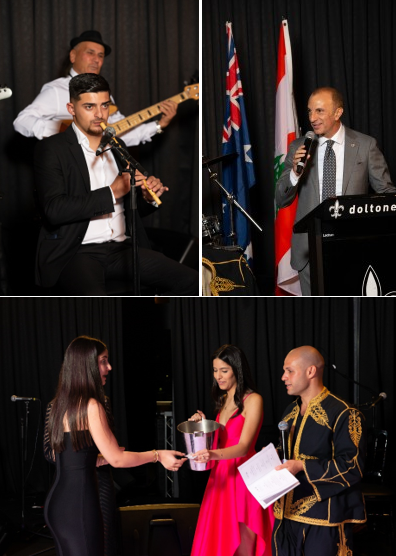 It was a spectacular gala and we were able to raise $70,000 to help bring much needed aid to our brothers and sisters who are struggling so desperately in our precious Lebanon.
A wonderful time was had by all and we thank our many sponsors and supporters for making the evening so successful.