VALE President Tony Saad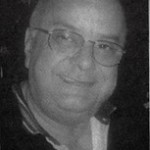 With heavy hearts and great sadness, we extend our condolences on the passing of the late Tony Saad, former WLCU NSW President and Regional Secretary of the Australia and NZ GRC. May his soul rest in peace.
President Saad was greatly admired for being first and foremost a gentleman who offered sound advice. He was a shining example for many and served in
multiple roles within the WLCU and the Lebanese community, for which he had wonderful knowledge and a respect for protocols being followed.
Our community has greatly benefited from the many years of service and contribution made by the Late President Saad, and he will be sorely missed.
May God grant him eternal rest.