Khalil Gibran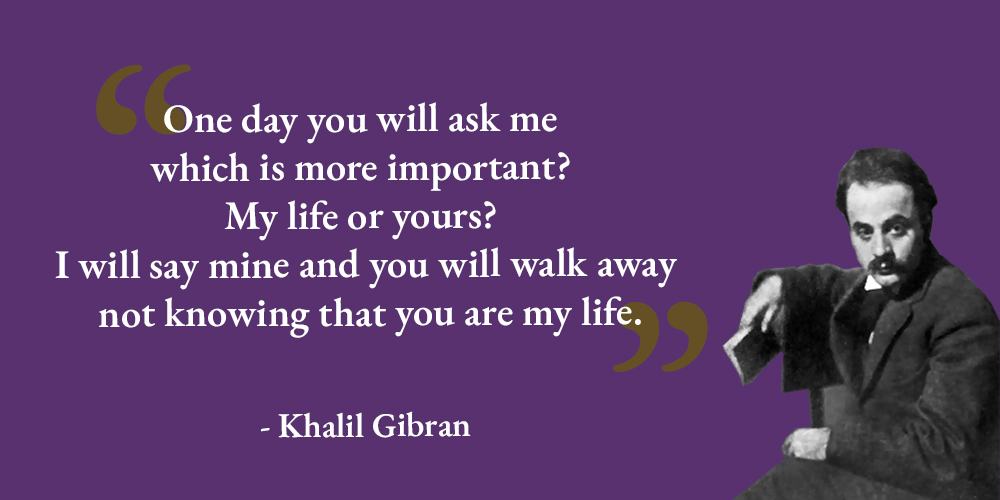 Khalil Gibran (Arabic: Jubrān Khalīl Jubrān) was born on 6 January 1883 in Bcharri, Lebanon. He immigrated to America in 1895, with his mother and siblings.
In 1904, Gibran's drawings were first displayed at Day's Studio in Boston, and his first book (written in Arabic) was published in New York City in 1905. The first of Gibran's books to be written in English was titled "The Madman" and was published in 1918. 
However, ultimately Gibran became one of the best-selling poets of all time from his collection of poems titled "The Prophet". It was first published in 1923 in America, and is often quoted at weddings, funerals, and at special events. 
The Prophet has been translated into over 100 languages1. It has reportedly never been out of print since first being published, which of itself is a great achievement, and highlights the influence and popularity of this literary work. 
Dr Mohamed Salah Omri, lecturer in Modern Arabic literature at Oxford University has described the universality of The Prophet as:
 "it serves various occasions or big moments in one's life so it tends to be a book that is often gifted to a lover, or for a birth, or death. That is why it has spread so widely, and by word of mouth"2. 
Gibran has also been credited as an instigator of a cultural revolution on the literary world. Professor Suheil Bushrui, holder of the Kahlil Gibran Chair for Values and Peace at the University of Maryland, highlighted that: 
"We are talking about a renaissance in modern Arabic literature and this renaissance had at its foundation Gibran's writings"3.
Gibran died on 10 April 1931 in New York, and expressed his wish to be buried in Lebanon. All future American royalties to his books were willed to his hometown of Bcharri, to be used for "civic betterment"4.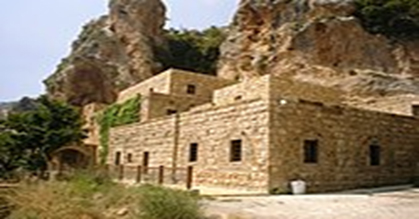 The Gibran Museum and Gibran's final resting place, in Bsharri
There are numerous places, monuments and educational institutions named in honour of Gibran throughout the world, including the Gibran Museum in Bcharri, the Khalil Gibran Memorial Garden in Washington, D.C. and the Khalil Gibran Elementary School in New York5.  
In Australia, on 15 July 2012, there was an unveiling ceremony for the Gibran Monument in Bankstown, Sydney. The statue was unveiled by his Excellency George Bitar Ghanem, the then Consul-General of Lebanon in Sydney6.
By the time of his death at the age of 48 years, Gibran had achieved world-wide literary fame, and is still renowned as a "literary hero" particularly in Lebanon. 
From humble beginnings to world-wide fame, Khalil Gibran has become one of the best-selling poets of all time. It is with great pride and admiration that Lebanese and literary enthusiasts throughout the world continue to recognise and appreciate Gibran's exceptional talent and wonderful works.